Petition Calling for $2,000 Monthly Stimulus Checks for Americans Surpasses 1 Million Signatures
---
Democratic senators proposed a bill that would give people recurring $2,000 stimulus checks, and more than 1.1 million people have signed a petition supporting the idea.
A Change.org petition created by Stephanie Bonin, a Denver restaurant owner, has received 1,180,506 signatures as of Friday morning. The petition calls on Congress to pass legislation that allocates monthly payments of $2,000 for adults and $1,000 for children throughout the duration of the crisis.
"Otherwise, laid-off workers, furloughed workers, the self-employed, and workers dealing with reduced hours will struggle to pay their rent or put food on the table," the petition, which started about two months ago, said. "Congress needs to make sure that we won't be left financially ruined for doing our part to keep the country healthy."
On May 8, Senators Bernie Sanders, Kamala Harris and Ed Markey introduced a bill that would provide recurring payments. Under the Monthly Economic Crisis Support Act, every individual who earns less than $120,000 would receive $2,000 each month throughout the pandemic–including retroactive payments to March–and in the three months immediately after.
Married couples who file jointly would receive $4,000, and anyone with children could receive $2,000 per child–with a maximum of three children.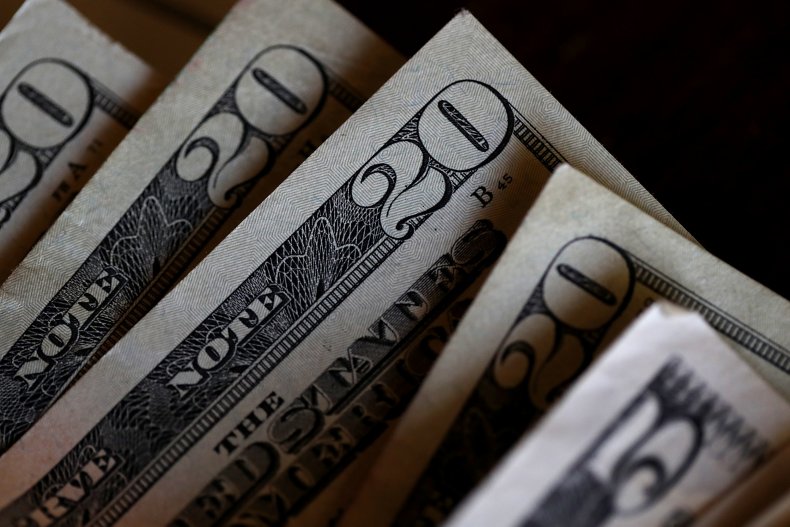 In March, Congress passed the CARES Act, a stimulus package that included economic impact payments. Americans earning an adjusted gross income under $75,000 received $1,200 and an additional $500 for every child, with no cap. The bill received bipartisan support and Harris said in a statement it was "important," but added that a one-time payment wasn't "nearly enough to meet the needs of this historic crisis."
Just as bills come in every single month, Harris said so should be the case with help from the government. Sanders called it Congress' "responsibility" to ensure working-class households in America receive emergency payments every month so they can continue to pay rent, put food on the table, and make ends meet.
"If we can bail out large corporations, we can make sure that everyone in this country has enough income to pay for the basic necessities of life," Sanders said.
States shut down businesses and limited restaurant service in an effort to keep people from gathering and hopefully limit the spread of the novel coronavirus. The measures were successful in preventing deaths and massive spikes in cases, according to officials, but they also put millions of people out of work. More than 38 million people have filed for unemployment, including over 2.4 million people who filed in the last week, according to the latest Department of Labor report.
President Donald Trump has expressed that he would consider a second round of stimulus checks, although they likely won't come from the HEROES Act, a bill that would result in another round of economic impact payments. The House of Representatives passed the bill on May 15, but it faces a slim chance of success in the Senate in its current form as Republicans balked at other provisions in the bill. Trump officials will also consider the impact of the CARES Act before moving forward with another stimulus package, according to Treasury Secretary Steve Mnuchin.